What's better than a mana rock that can untap itself? Well infinite mana for one, but they aren't able to untap themselves on your untap step so it's balanced right? Well let's put them together with somethings and see what happens. Out of the mana rocks that can untap themselves Grim Monolith is more mana efficient as a 2 cost artifact but the other option cheaper and better in several ways. Basalt Monolith is the other one, and due to it's reprinting and the lower untap cost it's much more versatile in the combos with it. So, let's begin shall we.
We're going straight for the infinite mana combos, all we need is our friendly mana rock and something to increase the mana it generates, We're going with Kinnan, Bonder Prodigy as the lowest mana cost option for the combo.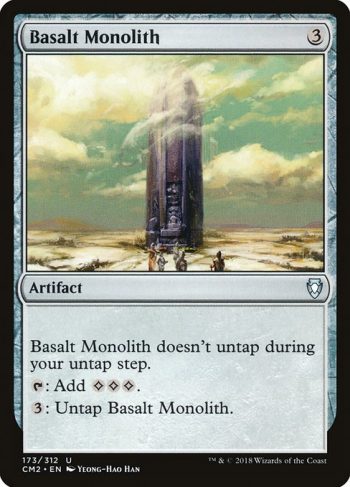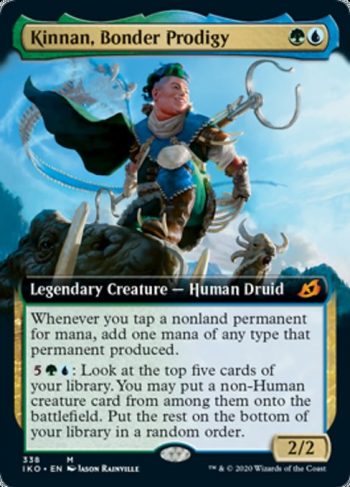 Basalt Monolith and Kinnan, Bonder Prodigy on board
Tap Basalt Monolith for 4 mana thanks to Kinnan
Untap Basalt Monolith for 3 mana
Net 1 mana and repeat for infinite colourless mana
As straightforward as it gets to tap for mana and untap with a static ability increasing the amount of mana Basalt Monolith makes. Doing this combo can also be done with cards such as Mana Reflection and Nybloom Ancient but Kinnan, Bonder Prodigy is a significantly lower mana cost option that you can sink a good chunk of the mana into.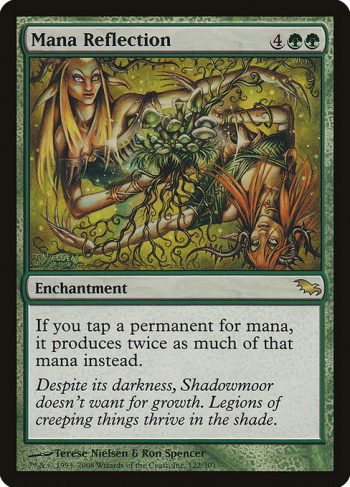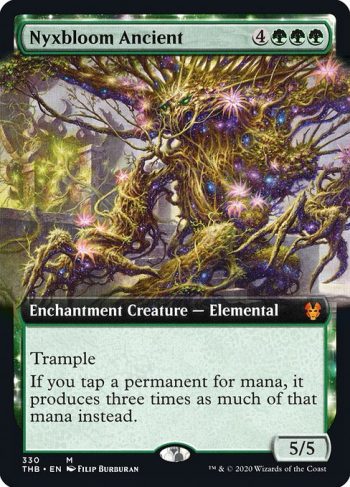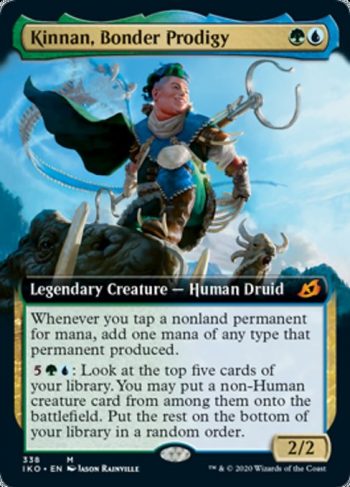 There was actually a combo piece for Basalt Monolith ever since the Antiquities set. The name of the other piece goes by Power Artifact which reduces the cost of the enchanted artifacts activated abilities cost by 2 mana. So this would be how they would play out together: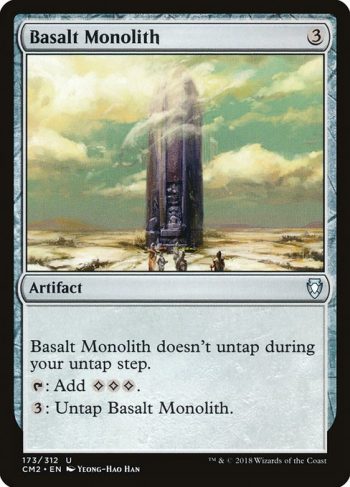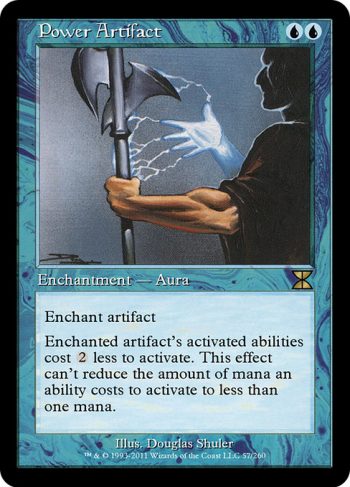 Basalt Monolith on board
Enchant Basalt Monolith with Power Artifact
Tap Basalt Monolith for 3 mana
Untap Basalt Monolith for 1 mana thanks to Power Artifacts cost reduction
Net 2 mana and repeat for infinite colourless mana
This can be done with a more modern card than Power Artifact now thanks to the Legendary Boros Companion Zirda, the Dawnwaker which also reduces the cost of non-mana activated abilities by 2, so in this case the untapping part. These combos thus far all work as well with Grim Monolith but these next ones only work thanks to Basalt Monolith both tapping and untapping for 3 mana.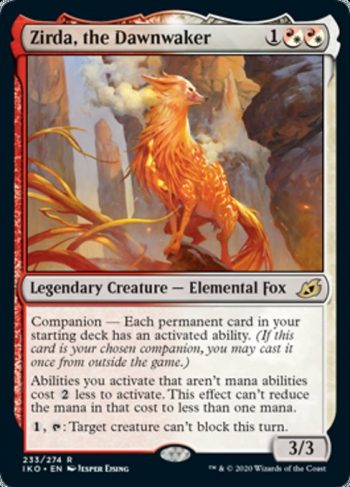 There's a card that if you play then you may as well add Basalt Monolith to the deck as well and that's the activated ability copying artifact Rings of Brighthearth . While that may be self explanatory let's go through it for the numbers sake.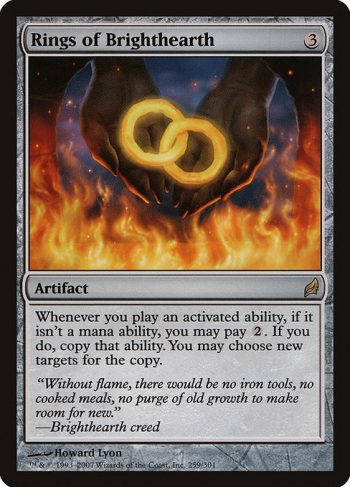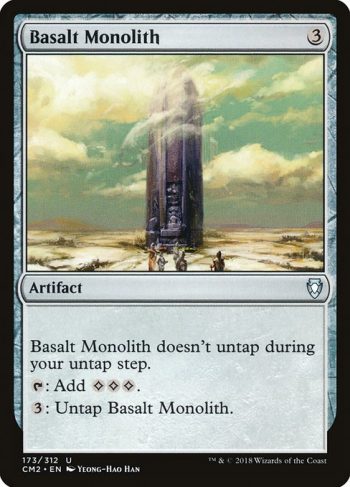 Basalt Monolith and Rings of Brighthearth on board
Tap Basalt Monolith for 3 mana
Activate Basalt Monolith's untap ability for 3 mana
Rings of Brighthearth trigger, pay 2 to copy the untap ability.
Resolve the copied trigger and untap Basalt Monolith
Tap Basalt Monolith for 3 mana, resolve untap ability and untap Basalt Monolith
Net 1 mana and repeat for infinite colourless.
The math here is two 3 cost artifacts, 3 mana to untap, 2 mana to copy. Since Basalt Monolith taps for 3 that pays for it's untap so you would just need 6 mana for both artifacts and 2 mana to copy the untap and start the combo in one turn. You could also use Basalt Monolith to play Rings of Brighthearth, in that case you will need the 3 mana to untap and 2 mana to copy the unta next turn. This is a strong options as they are both colourless artifacts that can fit in any deck, the strength of Rings of Brighthearth is impressive in itself as many may know.
So we've done some infinite mana combos, what else can we do? We can make use of the fact it taps and untaps for free. How? Well let's take a look at Mesmeric Orb.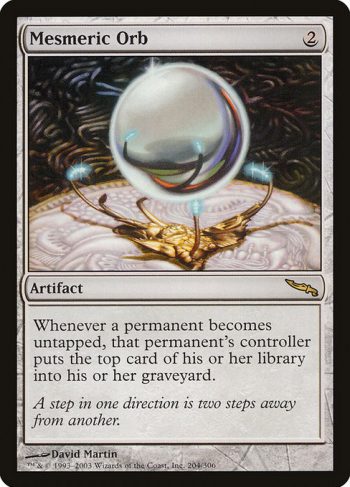 Basalt Monolith and Mesmeric Orb on board
Tap Basalt Monolith for 3 mana
Untap Basalt Monolith for 3 mana
Trigger Mesmeric Orb, put the top card of your library into your graveyard.
Repeat to mill your deck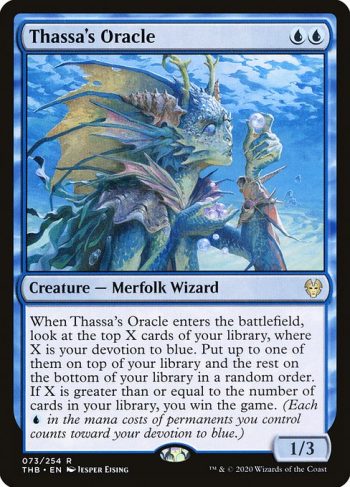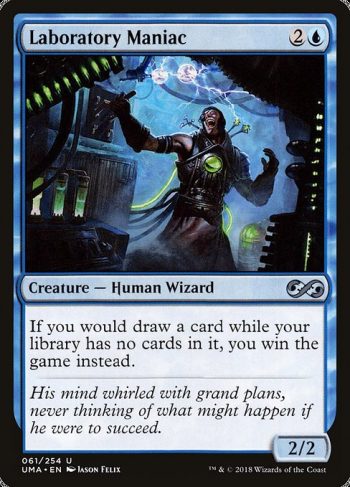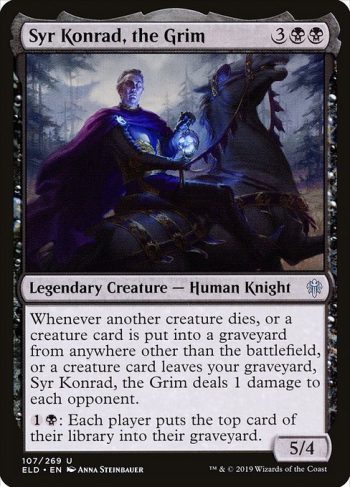 What to do once you've milled your deck? Play Thassa's Oracle or draw a card with Jace, Wielder of Mysteries or Laboratory Maniac in play. Maybe you're running a Syr Konrad, the Grim deck and have Kozilek, Butcher of Truth or Ulamog, the Infinite Gyre in your deck so you can trigger Syr Konrad and deal 1 damage to each opponents til they're all gone. Perhaps you're running Psychic Spiral even who knows, this is a powerful combo that can slot in all sorts of self mill strategy decks.
I'm going to finish with a more casual but nonetheless effective combat combo with Wake Thrasher.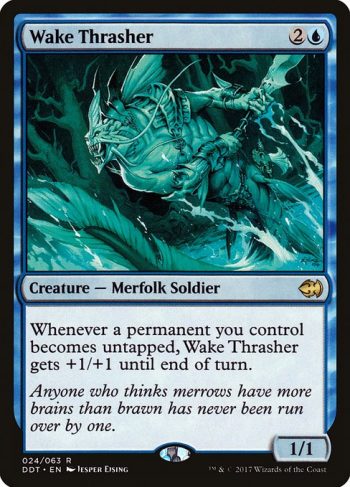 Basalt Monolith and Wake Thrasher on board
Swing with Wake Thrasher
Tap Basalt Monolith for 3 mana
Untap Basalt Monolith for 3 mana, trigger Wake Thrasher
Wake Thrasher gets +1/+1 until end of turn
Repeat for a incredibly large Wake Thrasher
Connect with people that
eat, sleep and dream commander
You've been invited to join
It's the small things that go infinite that makes things satisfying. I hope you've enjoyed this little combo with this quite abusable mana rock. Whether being used in a combo, getting ahead by 3 mana next turn, or untapping it to store unused mana this artifact should not be underestimated.