Jirina Kudro, the Mardu Commander of the Ikoria Commander Decks. Even though Ikoria is the Lair of Behemoths we have a very Human tribal Commander here. On her initial cast she creates an extra body and buffs it by +2/+0 giving you two bodies with a total of 6 power and 4 toughness. A solid start to this aggressive deck.
Jirina also joins the group of cards that scale in power as it's cast from the Command zone, in her case she brings more soldier friends with her. This Commander can be a one card army but we'll make good use of her human boost by building around a tribal theme. Let's see just how ruthless this deck can be against it's opponents.
Synergies
Judith, the Scourge Diva: First in foremost a little bit of curving up with another power boosting human legendary from Ravnica. With Judith we get even more power added to the team and some damage to share if we lose our nontoken creatures.
Heirloom Blade: A great equipment in any tribal deck for both its power heavy stat boost and creature search ability. Power up your creatures and replace them with more when they die for the low cost of one to equip.
Mirror Entity: The Changelings fill in the blanks for many tribal decks but this one in particular works great in the deck. While everything is as human as possible already to synergize with Jirina, Mirror Entity's strength is boosting all your creatures base stats. A deadly combat trick and a solid way to sink all your excess mana.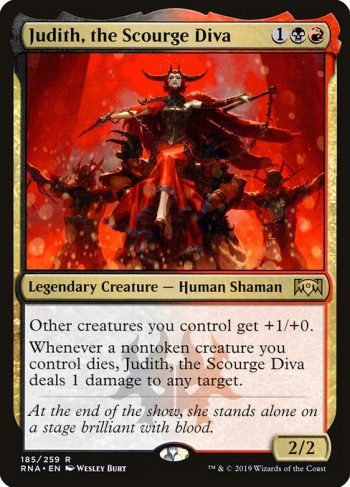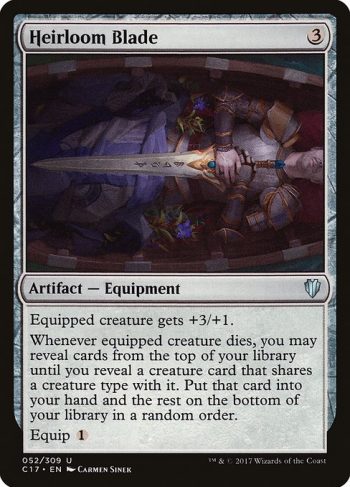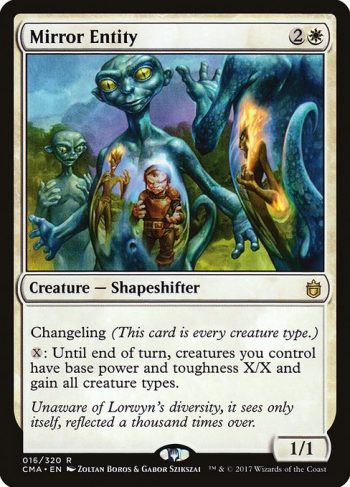 Combos
Nim Deathmantle + Ashnod's Altar: Not anything new but a bit different on the way it's output works. Jirina only cares that it entered the battlefield to get her soldiers not if it was cast from the Command zone. After the first cast you can create infinite enter the battlefield triggers with just her and a soldier. With two casts you can make that into infinite colourless mana and soldier tokens. Make use of this with Auriok Champion, Champion of the Parish, or Liliana, Dreadhorde General.
Godo, Bandit Warlord + Helm of the Host: Again this is nothing new but each is effective on their own and just end the game together. Godo searching for Helm, Nim Deathmantle, or even Skullclamp is great even before his second combat phase effect. Note another synergy with Mirror Entity to make untap all your "samurai" creatures. Helm of the Host can be equip to Jirina, as her enter the battlefield checks how many times you cast a Commander from the Command zone so it doesn't even matter if she's a token. The stacking of power boosts get stronger on top of that if multiple Jirina's are left unchecked.
Sun Titan + Fiend Hunter + Ashnod's Altar: One more just because this is why I am running these creatures. A simple chain Fiend Hunter exile Sun Titan, sacrifice Fiend Hunter, Sun Titan comes back, brings back Fiend Hunter, then repeat for infinite mana.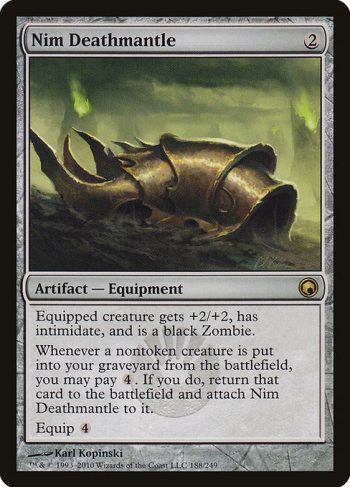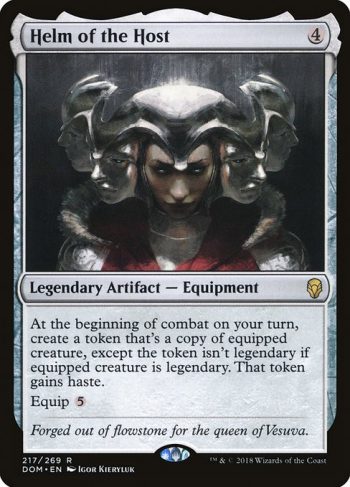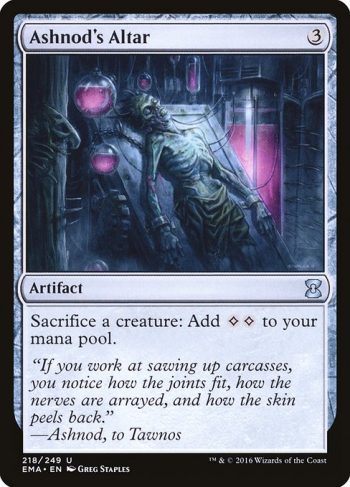 Legendary Humans
How do humans go up against beasts and monsters of all shapes and sizes? With luck, determination, and pure value. Let's go over some more of the notable legendary humans that made the list.
Queen Marchesa: Another choice when it comes to Mardu human tribal decks is Queen Marchesa. She makes up for the colours draw power deficiency with the Monarch and with the aggressive style of the deck will keep it or take it back with little effort. She even brought the Palace Jailer with her.
Bruse Tarl, Boorish Herder: Such an incredibly devastating enter the battlefield and combat ability for this rough ox herder. On either trigger he grants double strike and lifelink which on top of Jirina's power boost among other things is a heck of a life total swing. He was too strong as a Commander for the 1v1 20 life format but he finds his place wherever he goes.
Odric, Lunarch Marshal: How about a nice bowl of keyword soup to share with everyone. Jirina and Judith can handle the power boosting but Odric will share every possible keyword with the team. He does this for each combat as well which makes him great both offensively and defensively.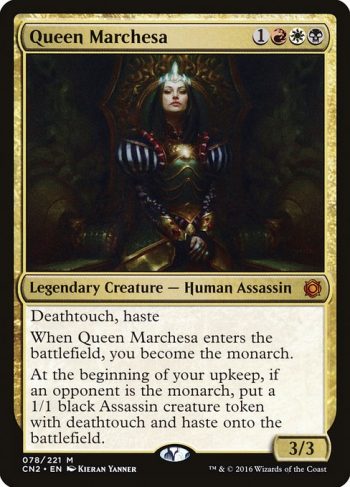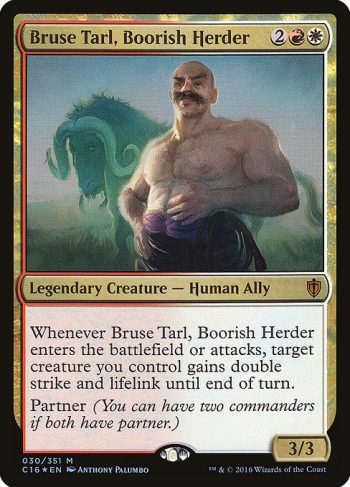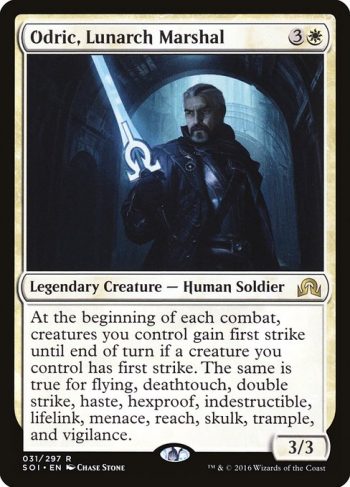 Summary
Human tribal is a solid strategy as they have been around for a long time, appear in most sets, and have a huge range of abilities and power. On top of that the synergy between some of them as a tribe or with other support cards is just as strong as Elves or Goblins. There versatility in all colours across the multitude of class types out there will just add more options for the lifespan of the game.
Jirina is a Mardu coloured creature though, which has typically been consistent with aggression and value. If your strategy is to hit them hard and the back up plan is to hit them harder this deck is happy to oblige. If you enjoy a go wide aggro strategy, tribal decks, and dealing damage then I recommend you dig out some Humans and give it your best shot.
Connect with people that
eat, sleep and dream commander
You've been invited to join