Following the Ikoria trend Tayam, Luminous Enigma is a legendary nightmare beast. This creature on it's own is a 3/3 for 4 mana but with enough mana and counters it feeds an ability to mill yourself and recur permanents from the graveyard. A interesting attraction is the Ikoria mechanic of keyword counters, in particular Tayam will give every creature you control a vigilance counter. This is regardless of whether it already has one or if it's a token or non-token creature just vigilance counters for everyone. It's completely a self interest effect to feed the counter removal recursion ability but so be it, let's use it.
Synergies
The Ozolith: Let's start with the most relevant synergy piece from Ikoria. The Ozolith puts counters on itself for the same amount of each type when a creature you control leaves the battlefield. You can redirect all of those counters onto a creature at the beginning of your combat. Whether you are using -1/-1 counters as removal, giving helpful counters to your creatures. or just storing them to feed Tayam this is a easy card to want to slot in. It's also great that it can be recurred by Tayams ability if it's destroyed or put into the graveyard.
Vigor: Not only a way to prevent damage, boost your creatures, feed Tayam counters, and attack as a solid threatening creature but if you mill yourself with Tayam you will be able to shuffle it back into your deck from the graveyard. Also if you're milling yourself out you should be set up to recur every 3 cost and lower permanent so Vigor is just to prevent being unable to draw and losing.
Riskar, Peema Renegade: It's very interesting how it doesn't specific what kind of counters. All your creatures can be Llanowar Elves with Riskar and Tayam.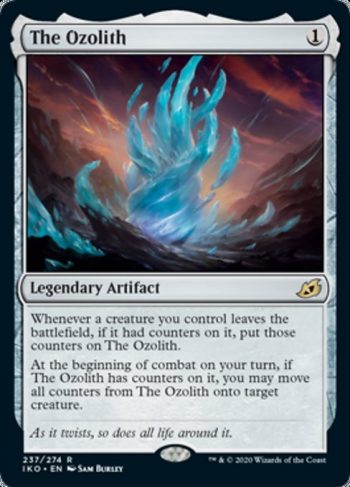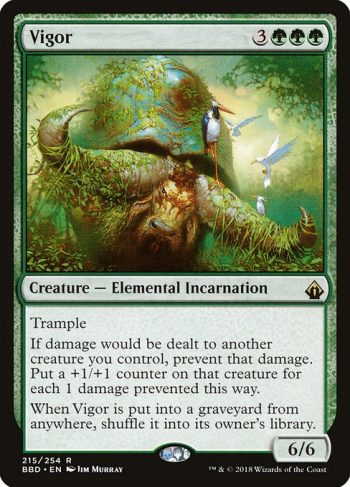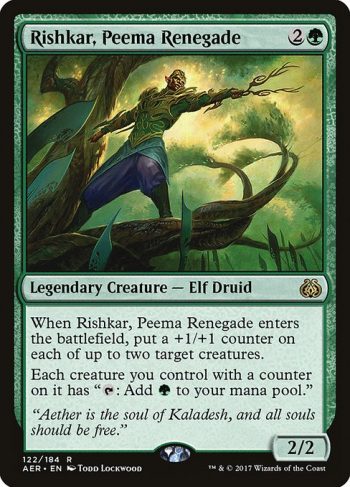 Combos
Probably my favorite part about Tayam is how many Abzan combos fit in this deck and actually synergize extremely well with it.
Archangel of Thune + Spike Feeder: A +1/+1 counter based infinite life combo which also boosts every other creature on the board other than Spike Feeder.
Sun Titan + Saffi Eriksdotter + Blood Artist + Yaheeni, Undying Partisan: Sun Titan, a recursion piece, a sac outlet, and a Blood Artist or similar effect to drain your opponents to death. Both Sun Titan and Tayam being able to bring back any of the small pieces from the graveyard is great.
Sun Titan + Fiend Hunter + Ashnod's Altar: Infinite colourless mana is pretty common and easy to pull off here. Fiend Hunter exiles Sun Titan then gets sacrificed for mana and Sun Titan brings back Fiend Hunter, repeat.
Nim Deathmantle + Ashnod's Altar + Geralf's Messenger: An infinite amount of Geralf's Messenger 2 damage to target opponent triggers.
Nim Deathmantle + Ashnod's Altar + Avenger of Zendikar: You'll need a whole 3 lands to go infinite with this one but you'll get infinite tokens and colourless mana. That goes very well with Tayam in play to give the plants counters and then recur pretty much your whole deck from the graveyard.
Mikaeus, the Unhallowed + Triskelion: Just keep sending 1 damage until your opponents are all gone.
Luminous Broodmoth / Mikaeus, the Unhallowed + Kitchen Finks + Woe Strider: Luminous Broodmoth may as well be another Mikaeus, the Unhallowed. By rotating recursion triggers any non-flying persist and undying creatures can come back with a flying counter. For this one with Woe Strider as the sacrifice outlet
The Great Henge + Kitchen Finks + Woe Strider: Well life will definitely not be a problem here, the issue will be running out of cards as The Great Henge will draw you cards every instance Kitchen Finks enters the battlefield.
Reveillark + Karmic Guide + Field Hunter + Woe Strider: Again, any sacrifice outlet works but this is an infinite reanimation combo for your whole graveyard by stacking triggers. Sacrifice Reveillark to get back the other two, Karmic Guide gets back Reveillark, Fiend Hunter exiles Karmic Guide and then gets sacrificed to reuse Karmic guide trigger, sacrifice Karmic Guide and repeat.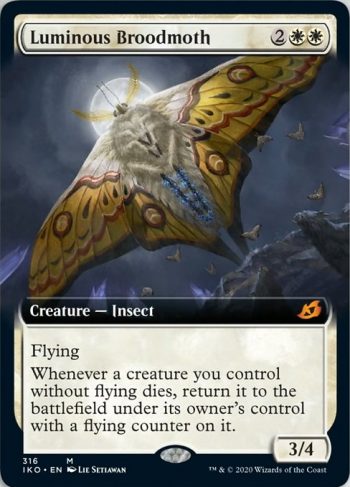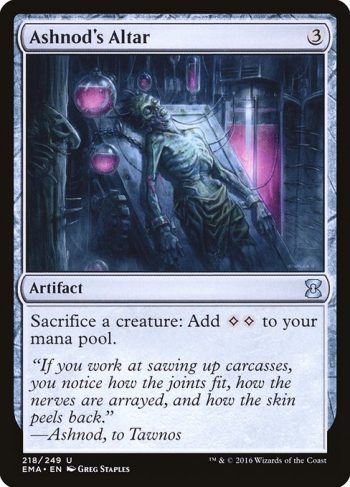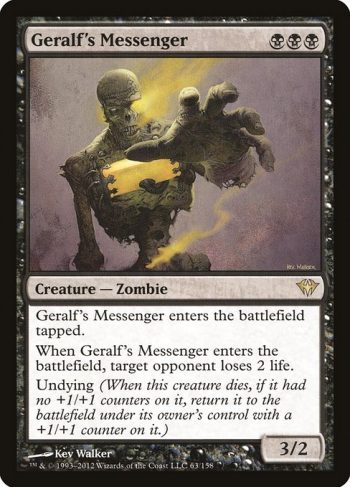 Counters
Yes even more counters that's the whole point in the deck.
Yawgmoth, Thran Physician: Not only a draw engine but a way to weaken opposing creatures and reuse undying. Since we're going wide for more bodies to have tokens even one proliferation can create lots of counters to feed Tayam.
Sword of Truth and Justice: A place to run this sword is hard to find but you better believe it works here. As was just said even one proliferate trigger can have a huge impact in this deck so why not add protection from colours and adding +1/+1 counters.
The Great Henge: Is it card draw? A life gain engine? A mana rock? It's all of the above plus it gives +1/+1 counters to your non-token creatures who enter the battlefield.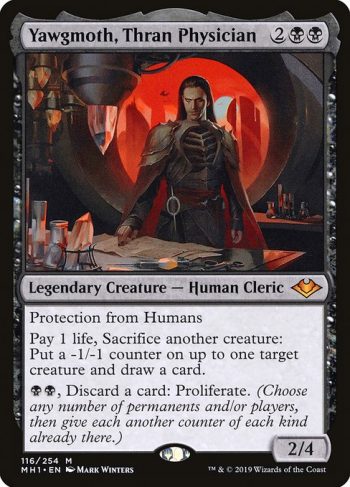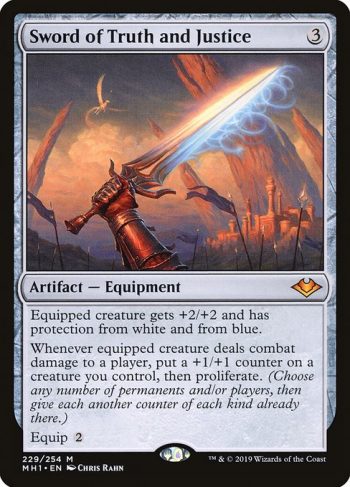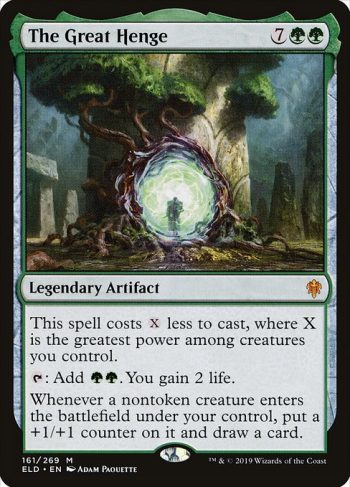 Summary
Abzan is no stranger to graveyard combos especially looking at Karador, Ghost Chieftain. It does have the same weaknesses of graveyard hate so dealing with a Rest In Peace and the like is pretty important. Not to say the deck could not win without its graveyard. So many of the cards are threats on their own that can just get +1/+1 counters stacked on them until they kill your opponent the old fashion way.
I would like to see the kind of match ups this does well against and see what would need to be adjusted for the unfavorable matches. Maybe a less combo filled deck but it's just so easy for me to lean towards it with Tayam and the colours enabling me. What do you think? What direction would you go with this deck? Let me know in the comments.
Connect with people that
eat, sleep and dream commander
You've been invited to join