Hey Command Beacon readers! Tanthos here with a deck tech for Marchesa, the Black Rose. This deck has been a personal favorite of mine ever since she's been spoiled and I have been tweaking it ever since. Marchesa has very neat interactions as she doesn't care who's creatures die, only that she sees them die on our side of the board. Meaning that theft effects, putting counters on said creatures, and sacrificing them. Marchesa will bring those back to your side at the end of turn.

Who wants to play this deck?
I recommend this deck for individuals who prefer to win by attacking and enjoys the consistency that this deck provides. There are a lot of lines to follow depending on the board state but the game plan is pretty straightforward. I recommend intermediate players try this deck, but the game plan of Marchesa is pretty simple that even beginner players can navigate this list. This is very much a 75% deck and thrives in a meta where turns count goes beyond 6-7. Marchesa is the most fun in a majority "fair decks" meta, but gets outclassed by the "unfair"/fast-combo kind of decks.
Why play this deck?
This deck is a midrange aggro/combo style of deck. I adore Marchesa's design as she rewards you for being the aggressor, politics be damned. Got the most life? Imma turn things sideways, it's nothing personal, it's how the card works. I love the feeling of going "Move to combat," and have everyone suddenly avoid eye contact. It's a very honest deck that tries to beat people down but also can have combo potential if Aggro is no longer viable.
How to play this deck?
Early Game
We have a lot of value 3 CMC drops that curve into Marchesa quite well. This deck can be very mana hungry and has a lot of lines of play that you can follow depending on the meta you are facing. Marchesa is great value as a 4 CMC commander. Ideally we want to set ourselves up so that we can make consistent land drops and play 1-2 spells a turn. The majority of our spells sit in the 3-4 CMC, this means we want to be comfortable at 7-8 mana. We also want to ideally find a sacrifice outlet as people will catch on with what you want to do with Marchesa and will try and deny you value for your creatures dying.
Mid Game
Marchesa rewards you for attacking the person with the most life. That incremental value is good, but you need to balance it out with how the board state looks. Sometimes, you must forgo the value in order to attack the person in the lead. Due to how the deck is built, you can't be shy with getting a low life total. Life is a resource, the only life point that matters in a game of Magic is the last point. This deck functions as a midrange deck without Marchesa. Since playing with her for as long as I have, your friends will have caught on to her tricks/gameplan.
Late Game
Like all aggro decks, the late game problem stems from getting that last bit of reach in order to finish off your opponents. Marchesa herself as a simple body with no evasion will not be the one to finish off your opponents. Ideally we've done enough incremental damage here and there that a well timed Cut//Ribbons, a Kokusho, the Evening Star death trigger, Sling-Gang Lieutenant Drains, or an Inferno Titan to finish the job. We have our combos to fall back on as well should aggro not be enough.
What to play?
This Marchesa list has a lot of intricacies to know beforehand so you can better pilot the deck and save yourself time in realizing the lines of play. A lot of cards have "fetch something else" attached to a body in order to generate card advantage
Spellseeker Packages
Trinket Mage Packages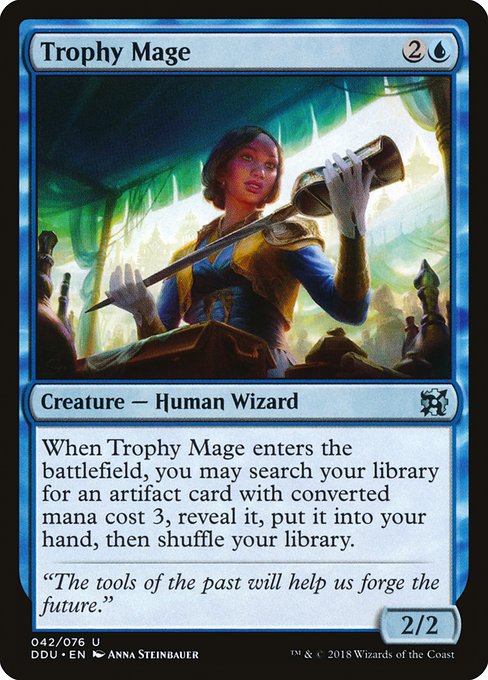 Trophy Mage Packages
Combos
End Step
There is never such a thing as a complete deck. With each new block we visit, Marchesa seems to always get new toys to try. By the time you read this, my list will probably change again. It's just all the more reasons to jam in more games and playtest some more. This list is what I enjoy playing in my meta. Try it out and let me know how it does in yours!

Connect with people that
eat, sleep and dream commander
You've been invited to join