Gavi, Nest Warden the 2/5 for five mana Jeskai Cycle Commander that spits out Dinosaur Cat tokens. The design for this card is solid with its defensive body, mechanic synergy, and token generation. This deck could easily cause trouble for many decks who can't deal with the value and control. We're focusing heavily into the cycle strategy but it gets supported by another ability that we're going to abuse as much as possible. Take a look and you'll see what I'm talking about.
Synergies
New Perspectives: What can be counted as both a draw spell and a reward for having a full hand by giving all your cycle cards a 0 cost to cycle. A good alternative in case Gavi isn't on board and it's always welcome to play and draw three cards.
Tectonic Reformation: A Modern Horizons card that fits in quite well here. It can cycle itself if need be or turn your lands into that cycle/draw you need to dig for answers or trigger other cards. If you have New Perspectives active you can just keep cycling all your land and dig for more fuel.
Astral Slide / Astral Drift: It would be a shame not to add these into a cycling deck so here they are. These two create some high value blinking for enter the battlefield effects on creatures which bring this deck into said blink/cycle strategy.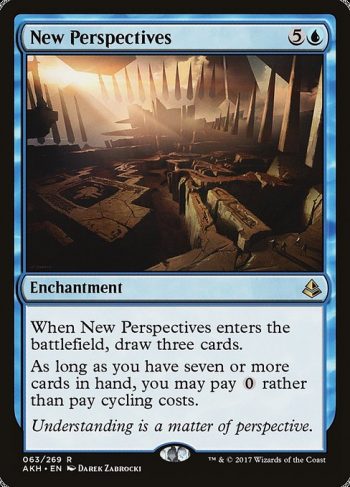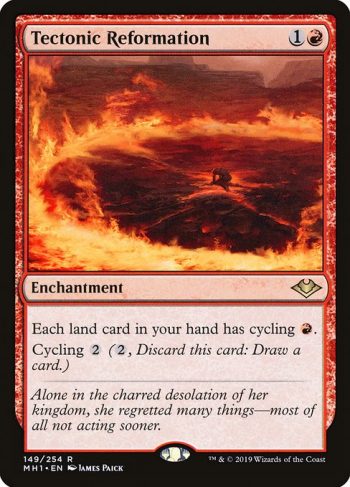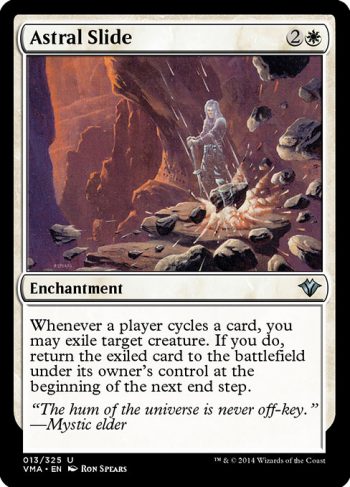 Cycling
Decree of Annihilation: There is a reason why some cycling costs are so high, one of them being the power of the cards trigger when cycled. Decree of Annihilation destroys all land when cycled, pretty strong and needs to dealt with by something that counters triggers and not spells. Gavi makes that cost 0, which means the same turn Gavi comes out you could Armageddon for fun. Just keep those Dinosaur Cats coming.
Decree of Silence: Now this card is just ridiculous with Hall of Heliod's Generosity. Cycle it, put it back on top of your deck, draw it again. Recurring counterspell each turn for 0 with Gavi.
Cycling Lands: We're running everything possible to synergize there. From the originals to the deserts we have cycling lands to help thin out the deck and make full use of Gavi.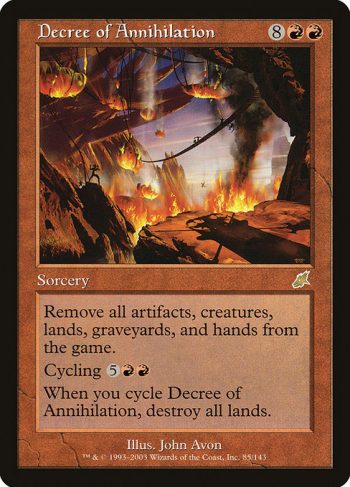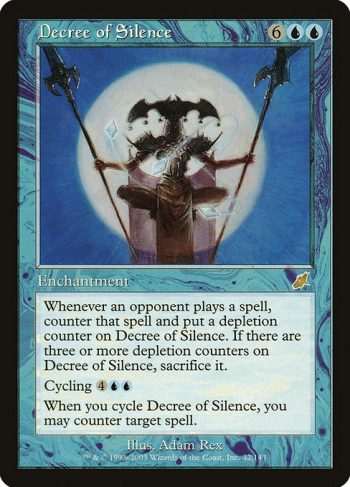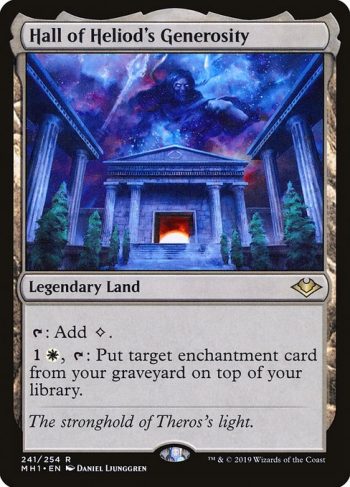 Creatures
We're playing Astral Slide style so we want some good targets to blink. Just like Gavi it's another way to reward you with more value for cycling cards. Let's see what fun things we can play with.
Agent of Treachery: Starting off strong with the enter the battlefield effects. Permanently steal a target permanent and if you've stolen enough things start drawing cards too. A creature who can really cripple an opponent's strategy and mana base.
Perplexing Chimera: The most confusing creature to have out on the battlefield. Maybe you'll let your opponent's spell resolve, maybe you'll take it and change the targets. Blinking this back to your side of the field just lets you keep taking your opponents spells which can get quite frustrating for them.
Thassa, Deep-Dwelling: Not a blink target but a back up if you haven't landed an Astral Slide or Astral Drift. It's another enchantment that can be searched for or recurred by several effects in the deck and it doesn't rely on cycling to function. The tapping effect is not exactly irrelevant either both offensively to get in with your Dinosaur Cats or defensively to stop attackers.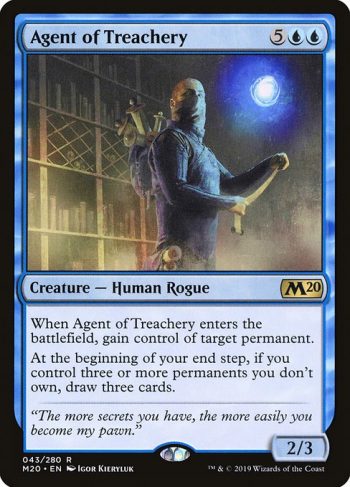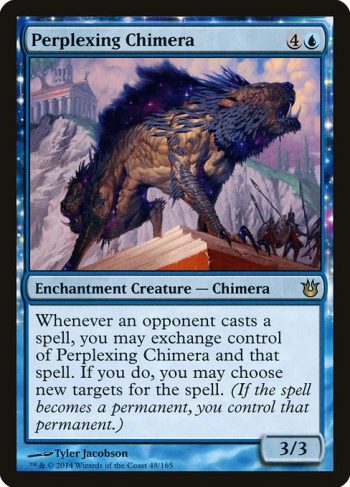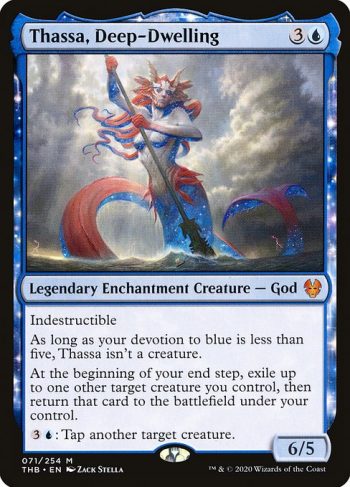 Summary
Like our content? Love Commander?
Support Command Beacon by:
Press the
Leaving a comment
The more you look into Gavi the more synergies and supports you can find to run in it. Cycling has existed for a large part of Magic's history including several sets and appearing in auxiliary sets. With some of the toys from Amonkhet block and Modern Horizon we have cards with a more up to date power level fit naturally into the deck.
This deck involves a lot of draw while being a midrange control board. If you're into that or just want to spit out Dinosaur Cat tokens this might be a Commander for you. I just like the fact there is a definite place to play the Astral Drift promo now.